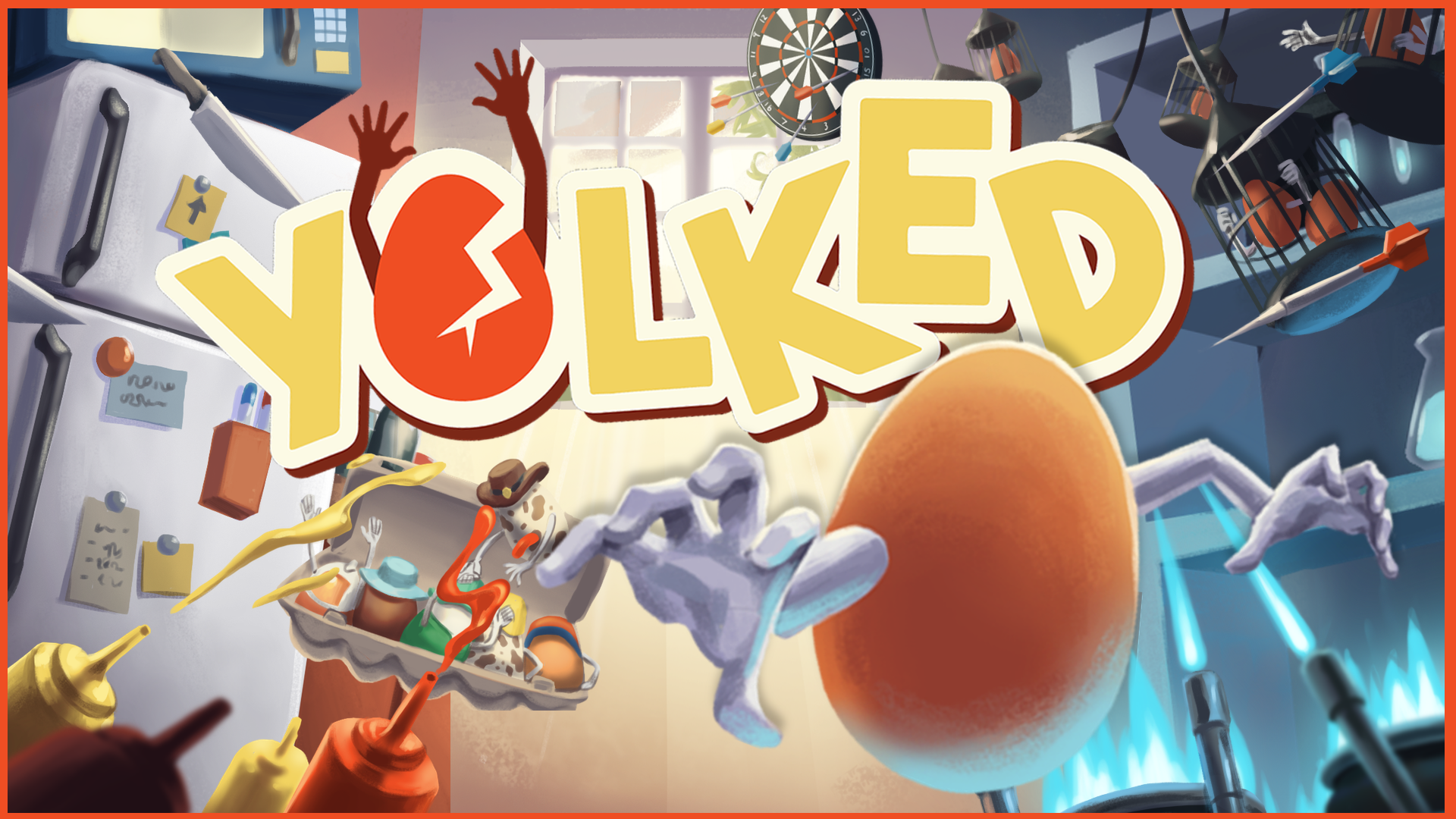 YOLKED
New Changes and Motivation
After the P3 Alpha playtest session, we got feedback saying that

The controls for the egg have a slow learning curve (mainly pulling up with S was unintuitive)
The arms of the egg still looked like they were in the testing stage
There was a lack of sound effects and background music
Based on the feedback we got, these are the following changes we made this week:
1. Since we got a lot of feedback saying that pulling up with S was weird and unintuitive, we changed the pull up from S back to W. We also tried implementing WASD+IJKL for left and right arms respectively, but we realized that it lacked the complex gameplay experience we wanted. In order to obtain the bittersweet feeling inspired by Getting Over It, we decided to keep the WASD(left arm) + mouse(right arm) controls for the egg.

Updated Controls:
Left arm movement: WASD
Left arm grab: Space Bar
Right arm movement: Mouse
RIght arm grab: Left Click
Pull BOTH ARMS up (when grabbing with 2 arms): W
Swing (when grabbing with 1 or 2 arms): A (left), D (right)
Quick restart (to the last checkpoint): R (so you don't have to wait to fall to the ground)
2. We combined level 1 and level 2 into one level and added more obstacles
3. We added hands and animations to complete the egg
4. We added a sound system for game
The background music is temporary, while we work with our freelancing partner
We voiced our own sound effects for the egg.
5. We added more enemy indications and juice
6. We chose a color palette that fits our theme and used it throughout the level
7. We added post processing effects to make the graphics look less harsh
8. Finally, we began thinking about adding story to the game by adding a small level section past the window once the egg escapes. (This is still in development)
Plans for Next Week
1. Continue working with the level past the window
2. Add intro and gameover cutscenes
3. Continue tweaking the controls
4. Add new background music
5. Add more moving parts to the level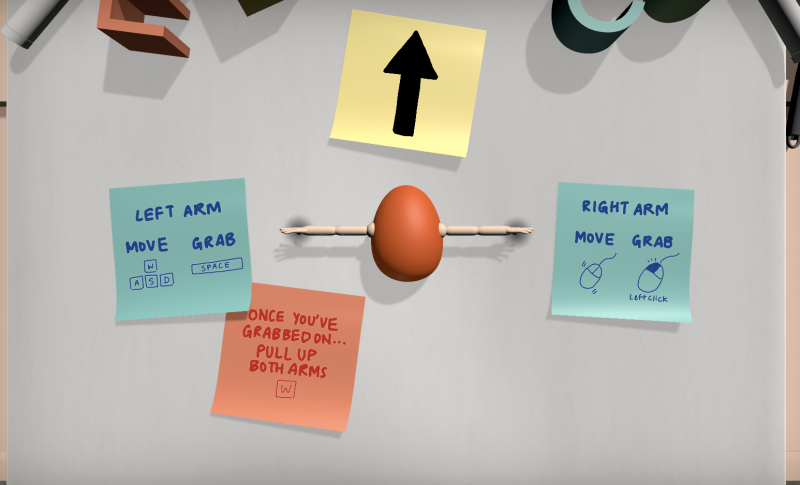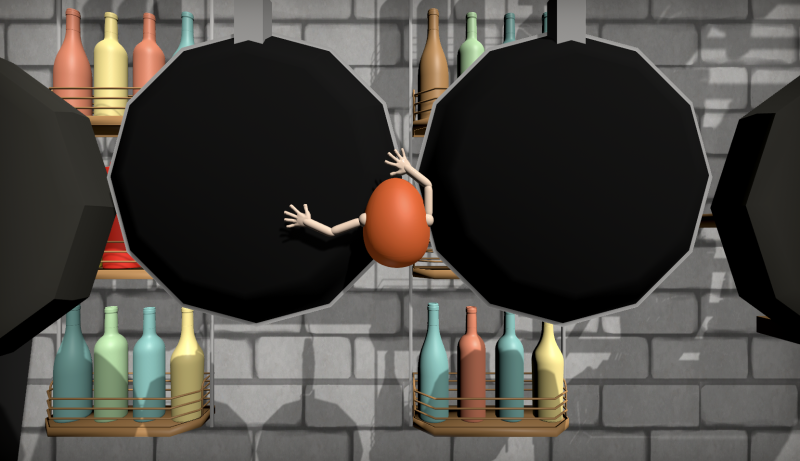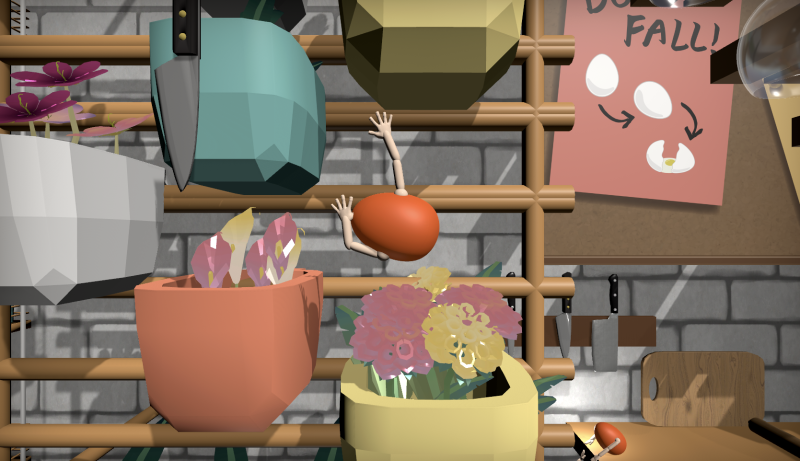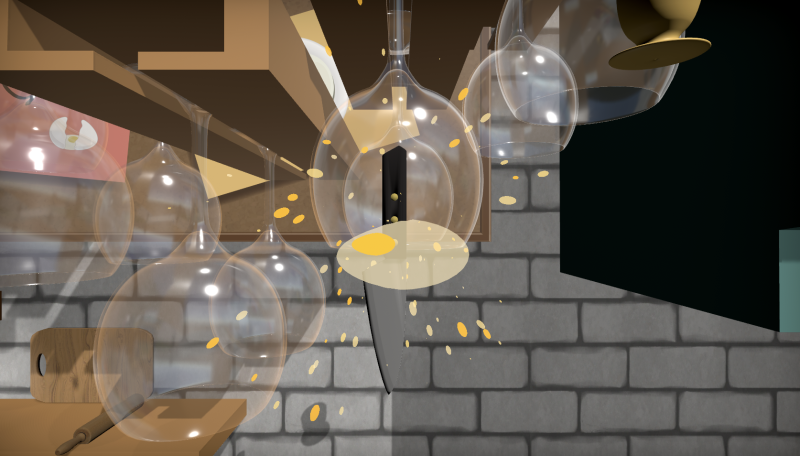 Files
Yolked_Beta_Build.zip
221 MB
Apr 06, 2020