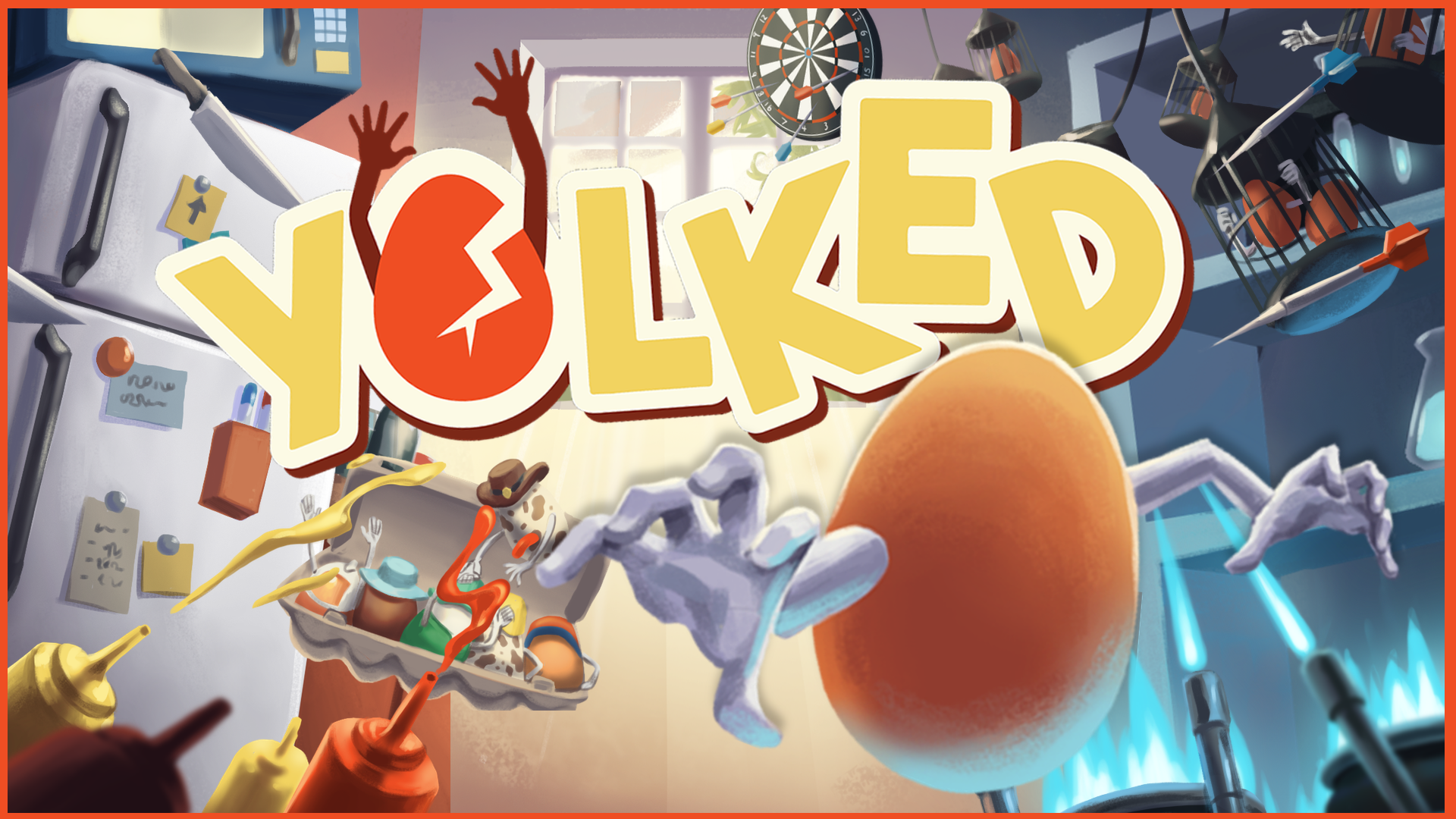 YOLKED


Follow an EGG-scrutiating journey of an egg with arms! Avoid enemies and overcome obstacles! Collect all the costumes! Watch out for the attic...Most importantly, don't crack!
Wishlist YOLKED on Steam @YOLKEDSteam

Connect with the dev team on Discord @YOLKED
Follow our updates on Twitter @HardBoiledDev

Left Arm: WASD (move), Spacebar (grab)
Right Arm: Mouse (move), Left Click (grab)
Pull Up Both Arms: W
Swing: A, D

Mind-numbing controls
Unforgiving gameplay
Frustrating, yet addicting experience

HardBoiled Studios is publishing YOLKED on Steam and Nintendo Switch in 2022. The complete version of YOLKED will be consist of three levels with various enemies, level designs, and background story elements. The current build version on itch.io is an early demo build. To find out more about the current dev stage of YOLKED, please join our eggcellent community on discord for exclusive content!

Baha Okten (Developer)
Hazel Wong (Developer)
Floney Yang (Developer)
Eli Lustig (Artist)
Special thanks to:

Nicole Wong
Dennis Snyder
Dan Zakon
Comments
Log in with itch.io to leave a comment.
umm how do i play the gam
I will never forgive the mustard... and ketchup. Other than that, a really fun game once you get used to the controls.
once I learned the controls it was super fun to zoom around as an egg with hands!!